JD in a special pair of bespoke Ambrosi Trousers.
This model is called the "marina" and is immediately recognizable by its waistband treatment.  Reminiscent of old Navy uniform trousers, it's cut without a fly or pockets and made in a heavy cream flannel as opposed to the more traditional navy wool or off-white duck canvas.
Salvatore Ambrosi will be visiting The Armoury New York on Friday, March 7th and Saturday, March 8th to oversee fittings and take new bespoke orders.  To book an appointment, please email nyc@thearmoury.com or call 646.613.7613.
Dubbed the "lost episode," we recorded this show on GQ's "Best New Designers in America" program roughly five months ago, but decided that it just wasn't the right time for us to hit publish. Now, with an announcement of the next crop of designers on the horizon, we've decided to finally unleash the episode. So listen in as we analyze GQ's picks past and present, and try to get a better sense of what it means to be young and talented in America. We might not be the best podcast you've ever heard, but bear with us as we explore what it means to be the "best" in America in 2013.
maddog-jamaica
asked:
Hi ... Love your blog... Looking for tips of what to wear combine with a black blazer which is semi casual... Should is stick to the B&W rule? Thanks in advance.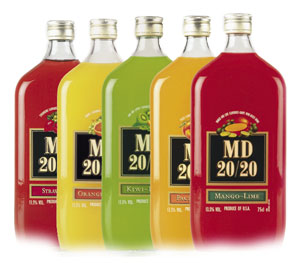 Ah, Mad Dog, the preferred drink of fraternity hazing.
Seriously though, people like to jump on the "no black suit" thing but it can look flattering in certain people.  I'm not one of them so I always suggest charcoal, but if you're going to wear black then I'd suggest sticking to high contrast (B&W) or murdered out.
Whether you've been waiting with bated breath for a new episode, or you didn't even realize we were gone, the Menswear House team finally returns after a three month hiatus to discuss New York Fashion Week. We evaluate the triumphs and missteps of this season's edition of NYFW and speculate on where exactly this bi-yearly event goes from here. In between we touch upon our favorite shows, what we've been up to these past few months, and our opinions on how to make a dedicated men's fashion week work in NYC. 

As always, you can send your love letters and/or hate mail to us on Twitter or at MenswearHousePodcast@gmail.com. 
Anonymous asked:
if i had a one beige trench coat, what do you recommend? when i saw your trench coat shot, i'm jealous of you. ;)
Don't be jealous of my beige trench coat, be jealous of my devastatingly good looks.  
Just kidding I'm skinny fat.
For TC's you should decide double or single breasted, epaulets or no epaulets, knee length or longer, belted or no belt.  The one thing I'd say is go for beige/tan.  You'll get more wear than you expect out of it.
Anonymous asked:
Not wanting to ruin a good pair of shoes, what kind of shoes/boots are good for walking on snowy/salty sidewalks, yet can be worn in the office?
Just don't be the guy that wears the charcoal gray Super 160's suit with that pair of New Balances you ran track in in 8th grade.
Anonymous asked:
2 questions, 1) how much break should there be in dress pants? i've been told no more than one break should show when tailoring classic pants, 2) what is the best way to clean suede shoes? Cheers.
We're still on the break question?
The best way to clean suede shoes is to brush them after they have dried with a wire brush. If you have deep creases where your shoe bends, sometimes a suede eraser works well.   
If they are extremely dirty you can use suede cleaner (saphir sells it), but the one caveat with this is that it will take some of the color out.  You can use colored suede protectant spray to get some of that color back.